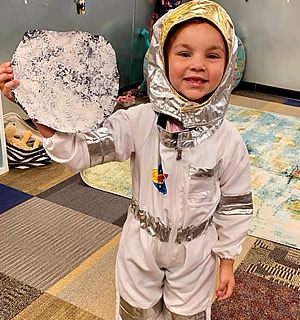 Through research, Kids Works is proud to have The Creative Curriculum for Preschool, http://www.creativecurriculum.net, as the core of our program. Kids Works takes pride in being a preschool run by educated, equipped, and enthusiastic teachers. In our classrooms, we teach based upon the children's interests. With 36 objectives to reach, teachers incorporate multiple objectives and goals daily.
Our Director of Curriculm uses her background of special education to embrace each child's learning style. Teachers plan weekly to ensure we are purposeful and relevant according to your child's needs. With Kids Works always having low teacher to child ratios, this will ensure instruction is individualized and differentiated. With this curriculum being designed for birth to kindergarten, it is reassuring to know your child will be more than prepared once they leave the doors of Kids Works venturing on to kindergarten!
Conscious Discipline
To coincide with our curriculum, all our teachers are trained in Conscious Discipline. We uniquely have a Conscious Discipline Certified Instructor on our team! This offers our center the opportunity to be trained by the experts. Conscious Discipline is a comprehensive emotional intelligence and classroom management system that integrates all domains of learning (social, emotional, physical, cultural and cognitive) into one seamless curriculum. Kids Works has seen incredible change our school by building a School Family and teaching children to be more conscious of their emotions.